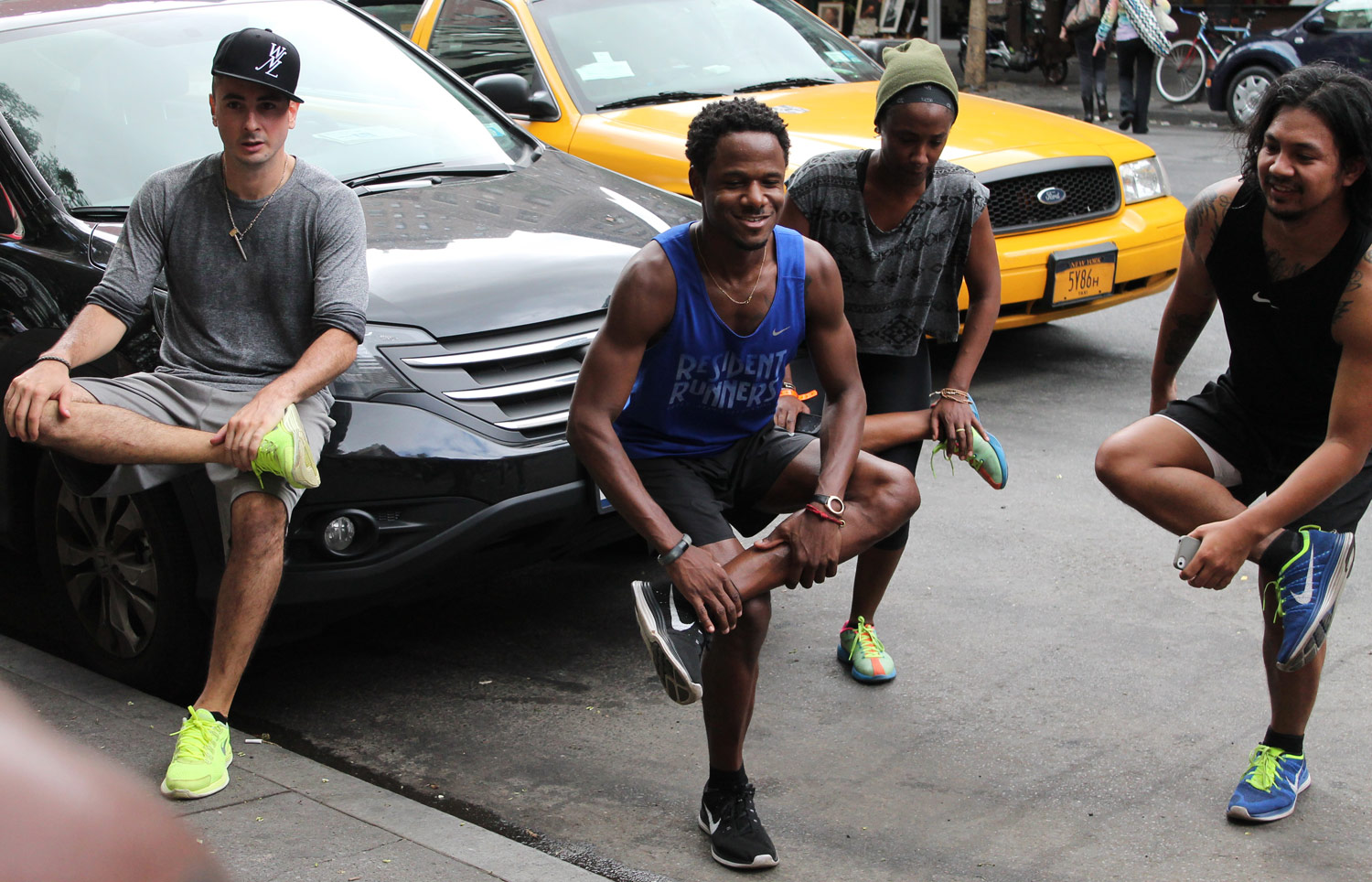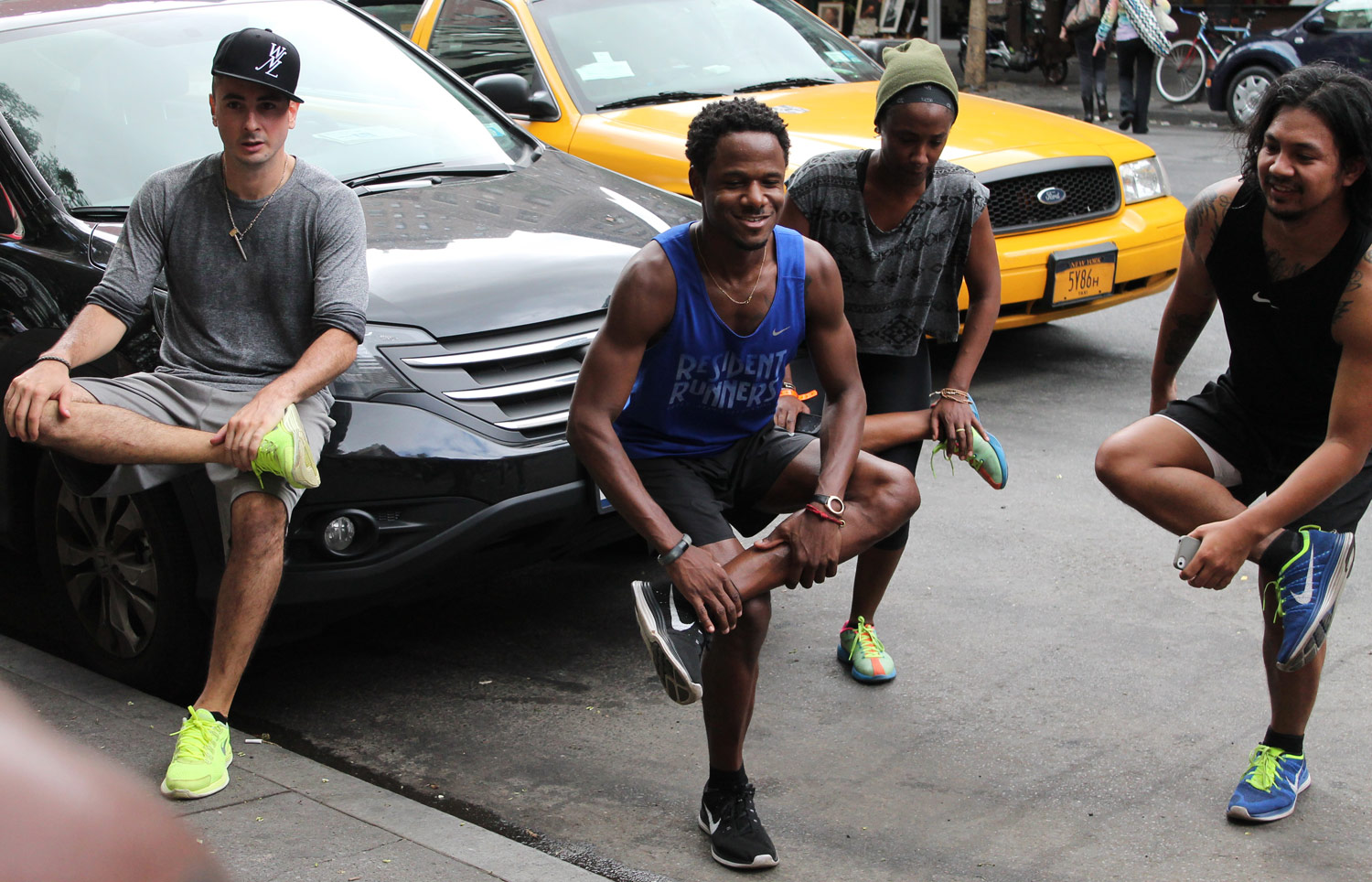 On Saturday, September 21, 2013 Resident Runners and NYC fitness / running / all-around stylin' group Undo-Ordinary linked up for some "72nd Heat" - a collaborative upper west side run.
With 4 and 7 mile routes planned starting from our HQ at West NYC, the group hit the streets and mobbed-out across 72nd and down the RIverside path along the Hudson River. Shooting across Manhattan around 55th street and pushing some hills we strolled through Columbus Circle then got some scenery through the lower loop of Central Park.
At a few stops the crew was taken through a series of high intensity circuits featuring high-knees, burpees (ugh!), partner-push-ups, core, and other muscle-molding exercises that definitely raised the heart rate and made the run more challenging. Fortunately we had a reward in store: finishing up back at West NYC for some stretching, pizza, and beer. (Thanks to Rigoletto Pizza for the hookup!)
Word on the streets is that this might start happening pretty often, so stay tuned for the next Undo-Ordinary X Resident Runners collabo - coming SOON.