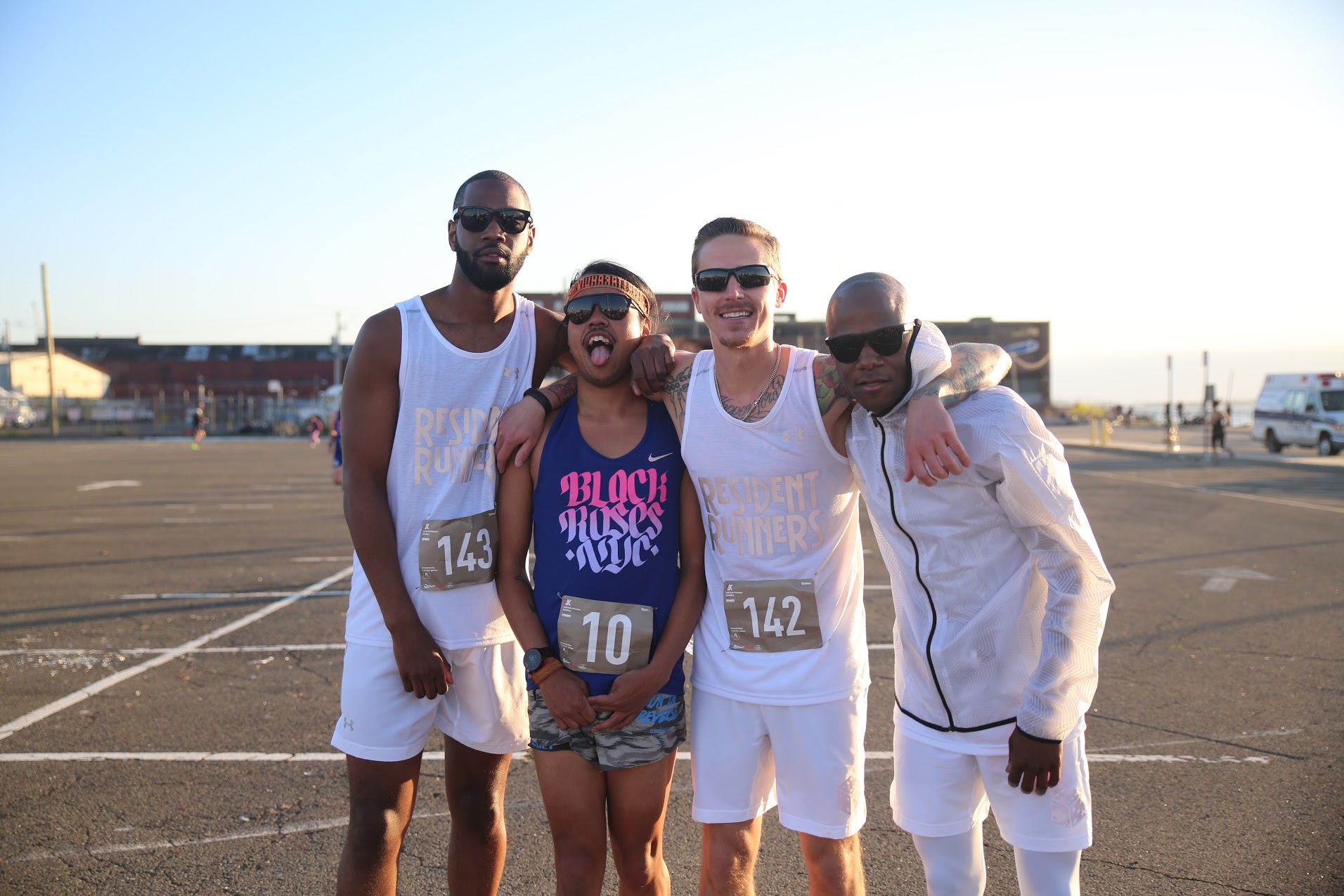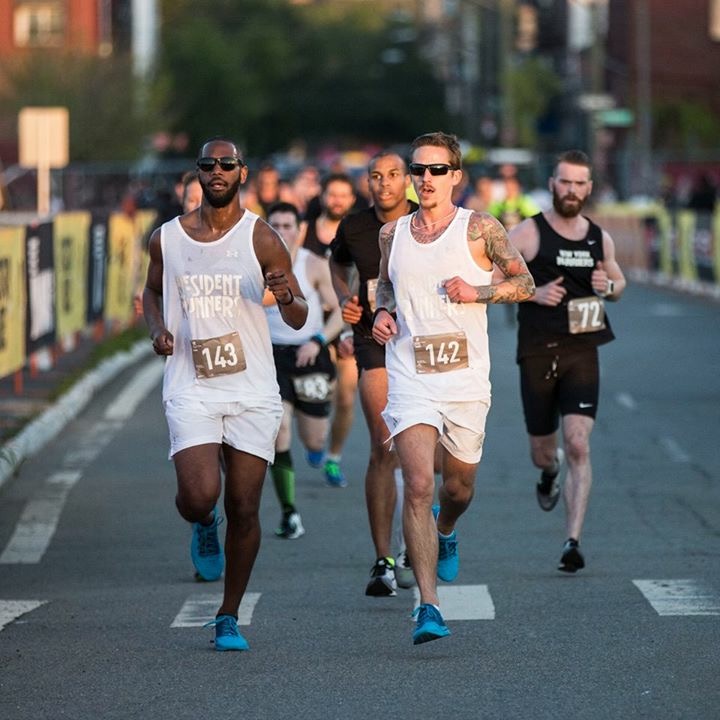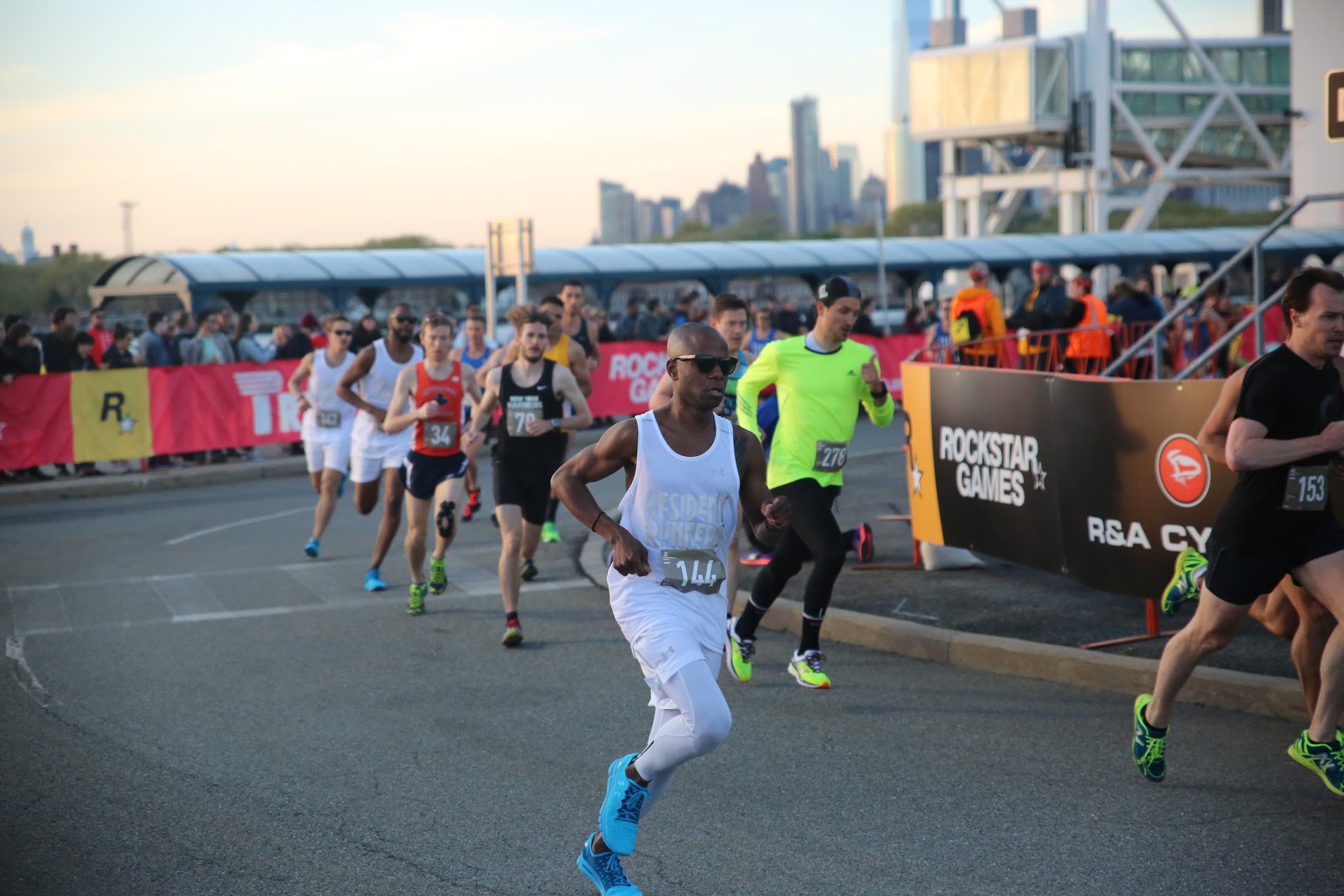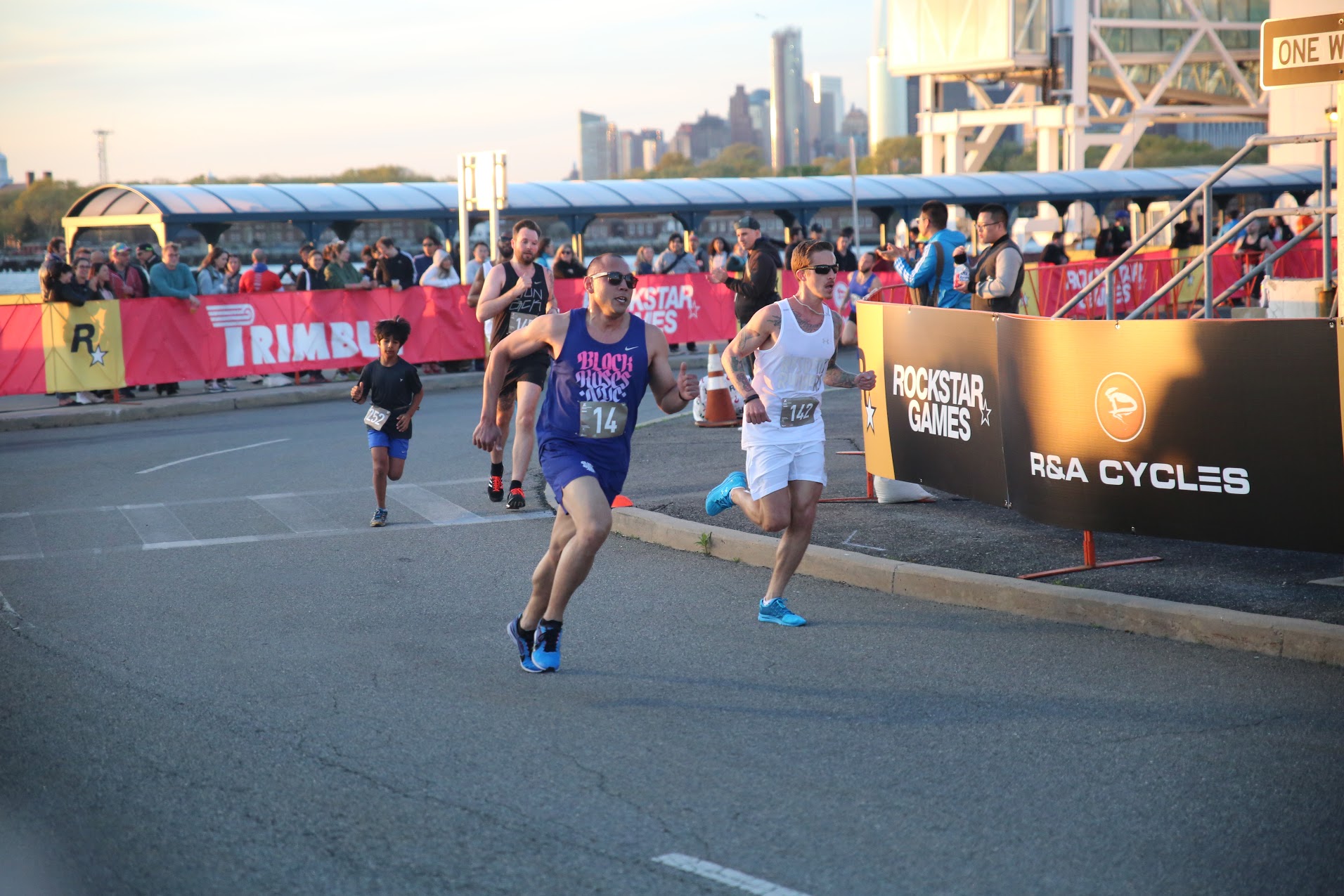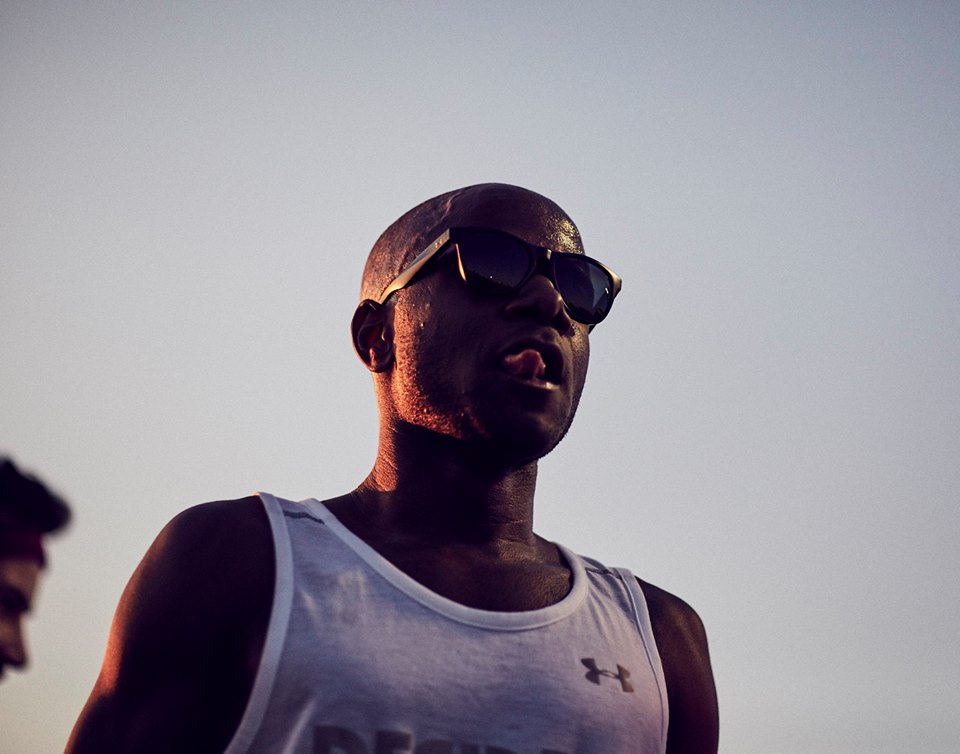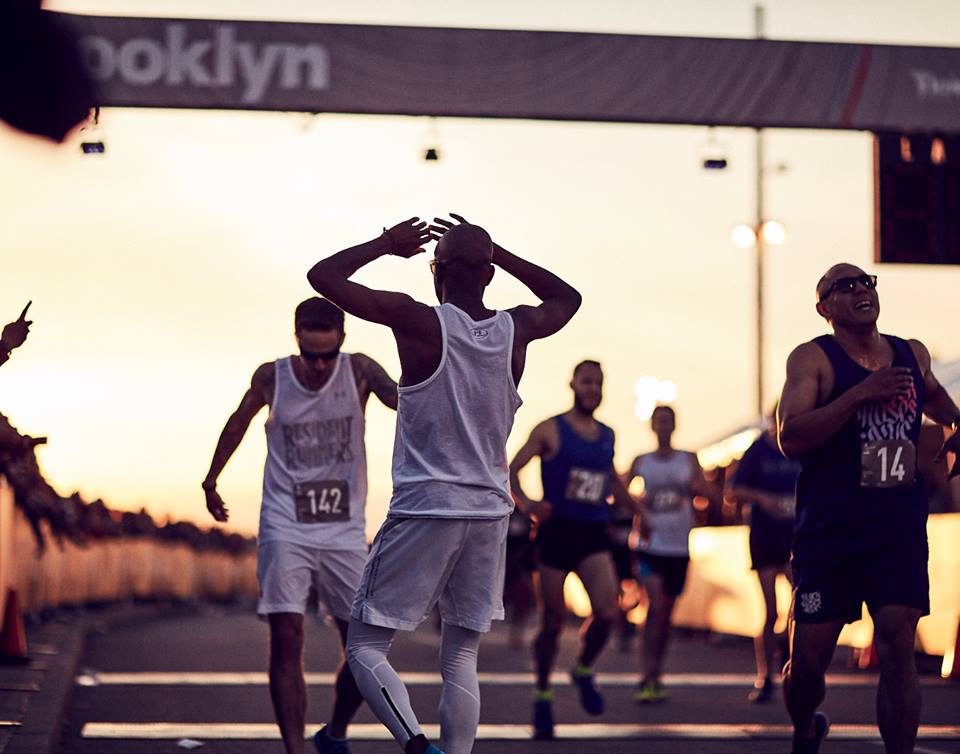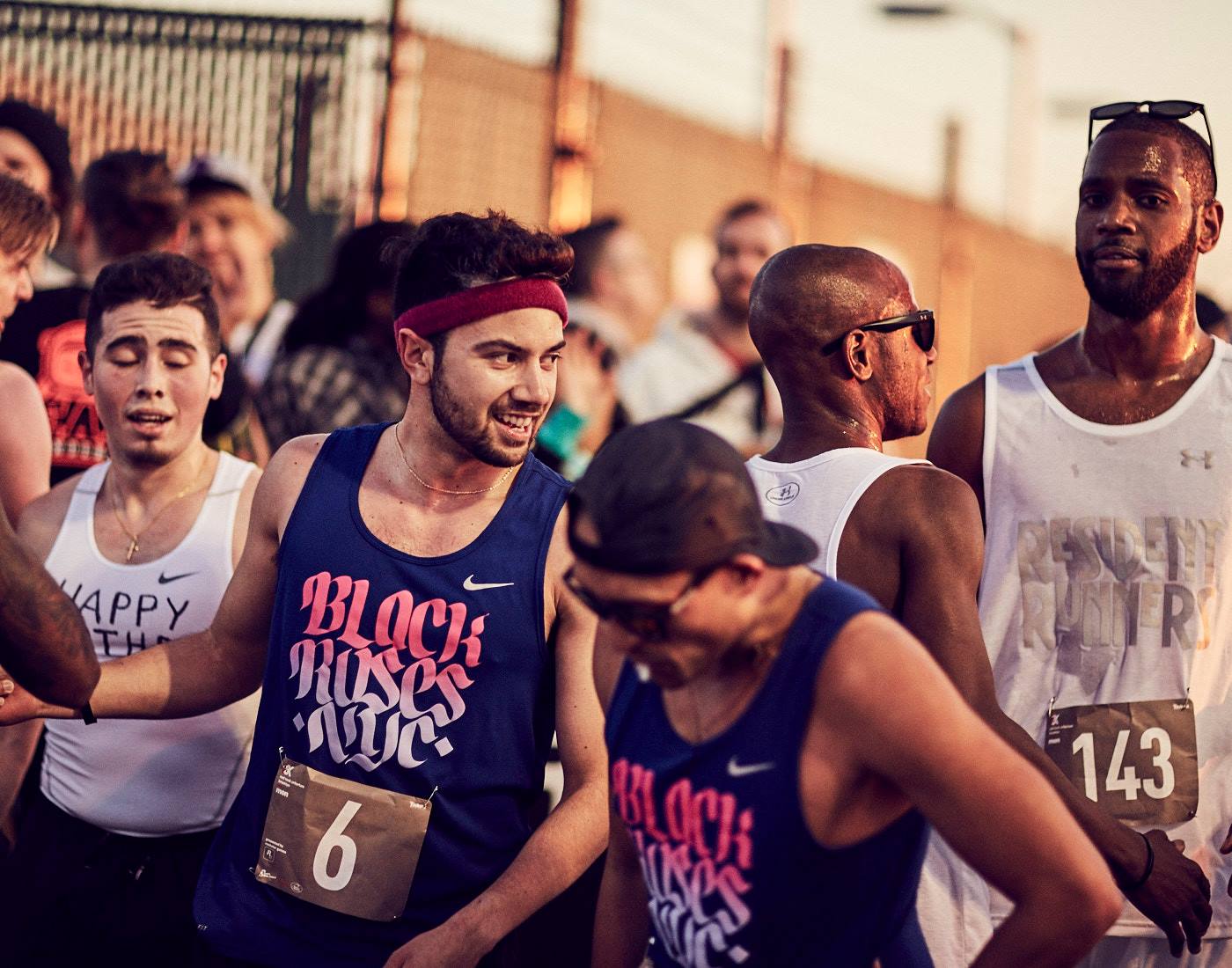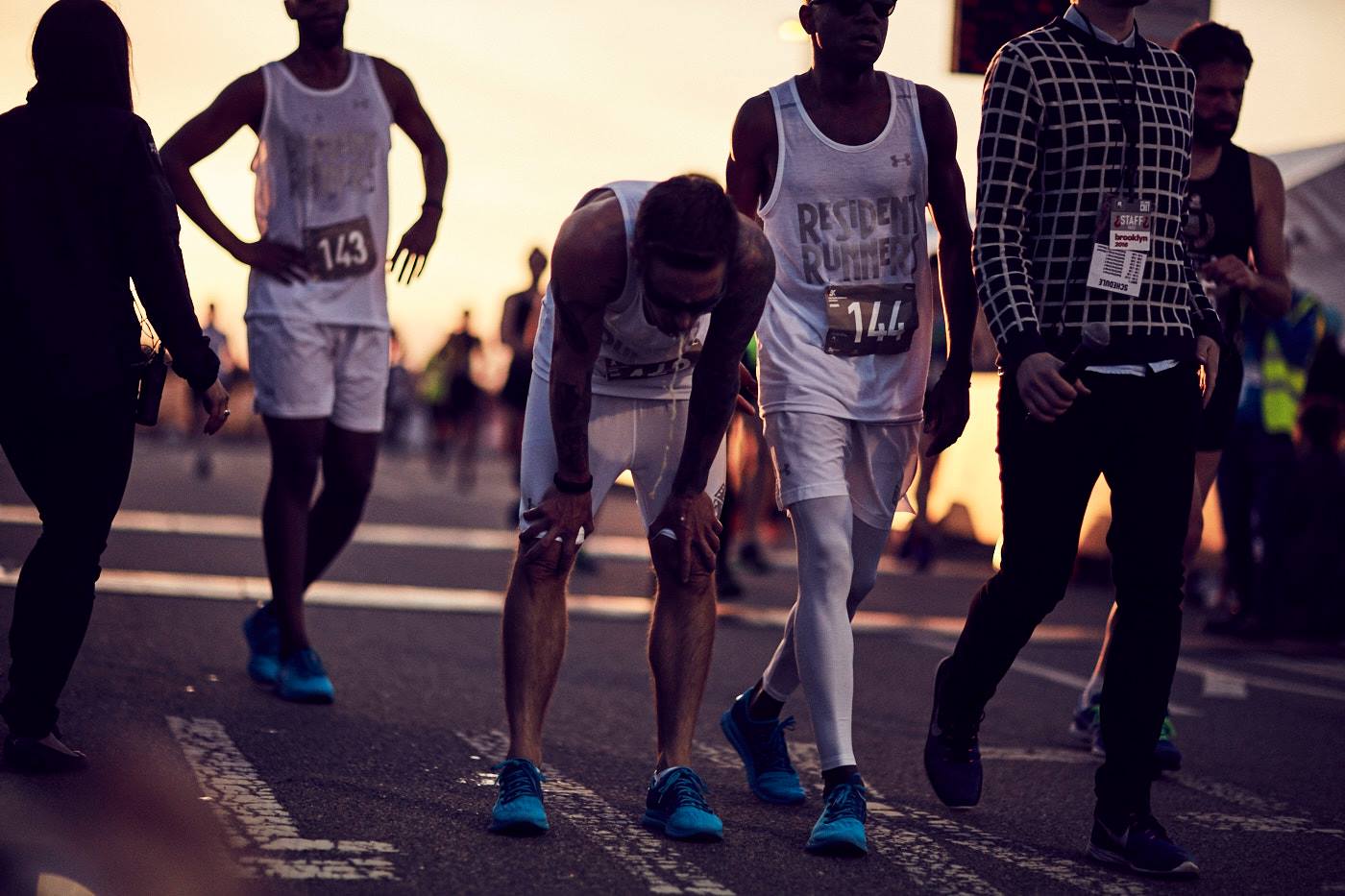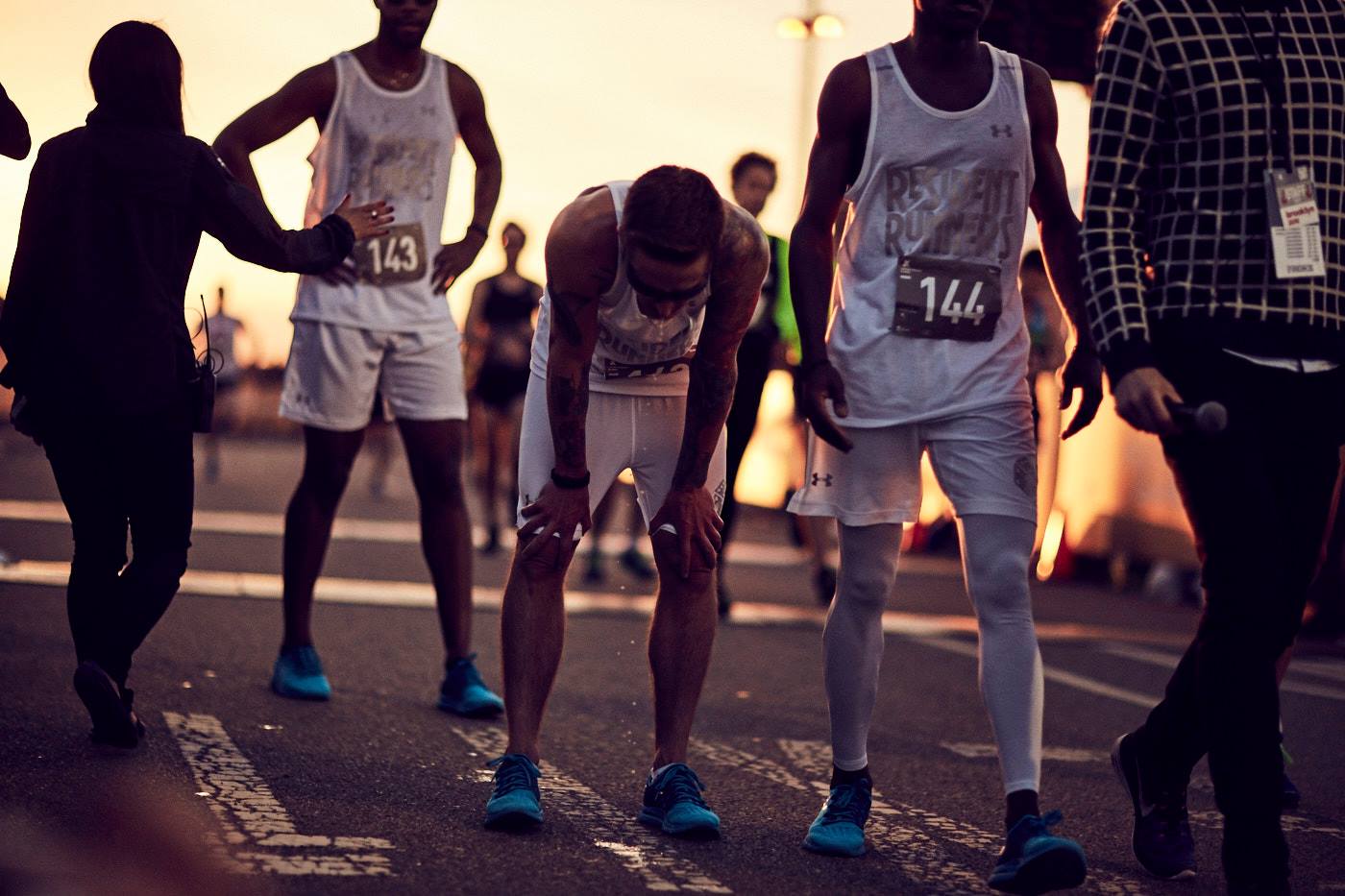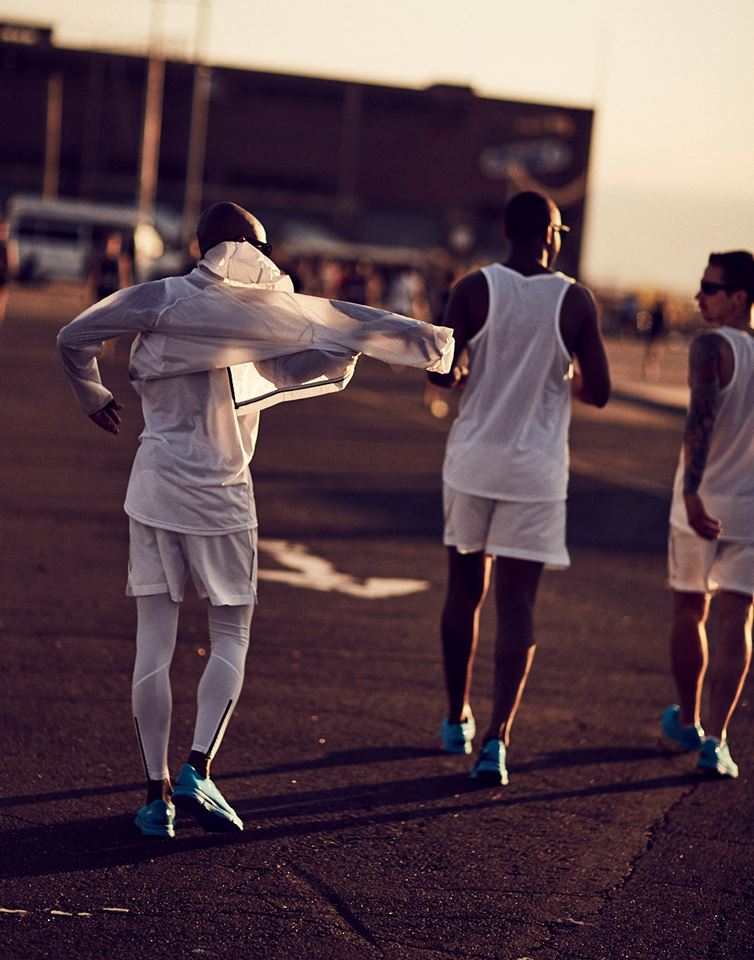 The Red Hook Crit 5k is like nothing else. Probably the only race that people get really, really hype for here in Brooklyn. Yeah, the Brooklyn Half Marathon is awesome, but it's different. It's normal. It's long. It's typical. But the Crit 5k is none of that... it's a damn foot race in the middle of the already insane Red Hook Criterium bike race.
The Crit 5k is unique, throwing runners on a hairpin-featuring bike course. It's short, only 3.1 miles. And it's intense, but not in some "I need to qualify for my big marathon debut next year" kind of way. It's intense because there are elites alongside amateurs. It's crazy because everyone gets so fucking hype and excited about it that they're all nervous the week leading up to the race. And it's awesome because no matter how you approach it, you're gonna' have a blast racing your guts out in an inevitable 15-25 minutes of joy (read, "pain").
This year, being Resident Runners' second time racing, was a little different in that the new race co-director, Sarah Gearhart, had us hyped up for weeks with sneak-peeks of plans, parties, and improvements. (Much thanks to Sarah and the entire 5k + Criterium team for a great job!) With our squad of Raymond, Rahsaan, and myself (Eric) registered and anxiously ready, we arrived maybe most excited to debut our new kit, appropriately coined the "Jodeci '91" by @jennypics; an all-white Under Armour Run streaker-based selection blessed, as always, by our main man & shine-in-the-dark brand of Mike Cherman at ICNY Sport. The reflective silver on white 3M kits were paired with what else, some bright-ass baby blue UA Slingshot running shoes. Figured it would be tough to miss us!
The Strategy
So after getting that out of the way, along with some quick photos for Furthermore (formerly "Q" by Equinox), we started thinking about race strategy. Our plan was for the three of us to go out together, lock-in to a sustainable pace for the first 2-3 laps, then see who had the gas to push the pace and find out if we could all hold on. I planned on throwing a lasso around Rahsaan, who would either be leading or chasing Ray at some point.
Once we decided on that, there was one other question: should I have a beer before the race? Not exactly your average concern prior to a gut-wrenching test of human endurance, but last year I had one. The reason? Everyone was taking the race so seriously. Warming up, stretching, game faces on. But that's not exactly our style all the time, so instead of the warm-up, I opted for a nice, cold beer. And this year, something didn't feel right without it. In a way, the beer is sort of a reminder to just relax - go out, run hard, and have fun. If you get too worked up beforehand, you get nervous, and for me, I don't perform well. The beer is like a simple reminder to chill, despite the fact that you're about to be in pain for the next 20 minutes. So over to the beer tent I went. I mean, it's just one beer - surely it won't come back to bite me in the ass.
Lap 1
After crowding into the starting area and casually jockeying for position, the countdown ends and the race starts! Ducking, diving, and dodging the clutter of feet and bodies for the first 800 meters was challenging, but the three of us emerged around the first hairpin turn as a group. As we approached the first of two major crowd sections, we had to get hype! Otherwise, what's the point? Rounding the last turn, we throw some love to the crowd, and then... wait, where's Ray going?!
Lap 2
Sure enough, as we cross the line ending Lap 1, Raymond "Ray Diggs" Hailes starts inching away from our pack at the start of Lap 2, leaving me and Rahsaan glancing at each other with a consensual, but nonverbal, "Fuck that." Over the course of the next kilometer, we would watch Ray slowly pull ahead, probably advancing about 10 seconds per lap ahead from here on out. This wasn't really a surprise, considering Ray is terrible at pacing, but I thought we'd manage to stay together for at least TWO laps. Anyway, it was then that I said to Rahsaan, "Let's just keep this, and see how we feel in a lap or so." Pace: unknown. Thoughts: This hurts. (Already.)
Lap 3
After settling into the pace of Lap 2, with a slightly more mild crowd engagement, we hit the line flying into Lap 3. Rounding the hairpin out & back, observing a couple runners almost trip themselves up, Rahsaan quietly says, "my lower back is killing me." I checked beside me and asked, "You good?" He quickly responded with, "Fuck no." Welllll alright, game plan here is to keep the pace and aim to kick it the final lap. I knew he was hurting based on that response, so I decided to have as much fun as possible for the remaining 2.5 kilometers to keep the energy up. As we approached and hit the last turn, I raised my arms to hype the squad of friends & homies we had cheering for us, and Rahsaan obviously felt well enough to dabb on 'em mid-stride.
Lap 4
The next to last lap always sucks... It's like you're more than halfway yet still nowhere near done. But fortunately, we both knew we could hold the pace, so we just put it into auto-pilot. Coming into the line to begin Lap 5, I went wide to give some high-fives to the sideline and, ooop, wait... yep, I started "dry-heaving," my classic move/reaction if I get a little too psyched or run a little too quick. I turned and noticed I'd sped up by maybe 5 meters from Rahsaan, which triggered the dreaded gag reflex. Woo-sah, back to the pace, and luckily it chilled out... for now.
Lap 5
Now we're talking. Let's get this shit over with! Only 1 kilometer to go, so might as well make it quick. Hairpin done, lonely stretch to the cheer sections done, now to just coast home with Rahsaan since we haven't seen Ray in 2 laps. And just as we're about to do that, "Zooooom!" goes Robby of Black Roses NYC sprinting passed us. Considering we passed him over a lap ago and I gave him a nice, encouraging SLAP on the ass, I was more than surprised. And he was going for more than a finish, he was definitely making sure he finished ahead of us.
Shiiiiiiiit. That's when I started sprinting to make up the ground, catching Robby with about 10 meters to go and finishing #ResidentRoses style, side-by-side - smiling the whole way!
That's also when I knew I was about to throw up.
The Finish
Ask any runner, there are few things better than crossing the finish line of a race. And for me, that was true for a couple reasons:
I knew we'd broken 19 minutes, which was our only broad goal.
The relief of running that hard and then coming to a stand-still feels like heaven.
I started throwing up 3-4 ounces of the pre-race beer I had IMMEDIATELY upon crossing the line.
And even better, seeing countless faces of runners & friends, all there for the same reason and with the same achievement - running the Redhook Crit 5k. Everyone exhausted, and I mean everyone. After getting that last little bit out and hygienically wiping my mouth with my singlet, we all started hugging, laughing, congratulating, and enjoying the rewards of the last 5 kilometers.
And that's the Red Hook Crit 5k - where #runwithfight means you leave it on the course. Energy and beer.